Zoho CRM - Google AdWords
From Click to Deal. In Zoho and AdWords
You can now quit juggling between two apps. Zoho CRM Google AdWords integration combines investment information and offline conversion data from AdWords. Now, anyone using Zoho CRM and Google AdWords can measure a customer's journey from the click to the conversion.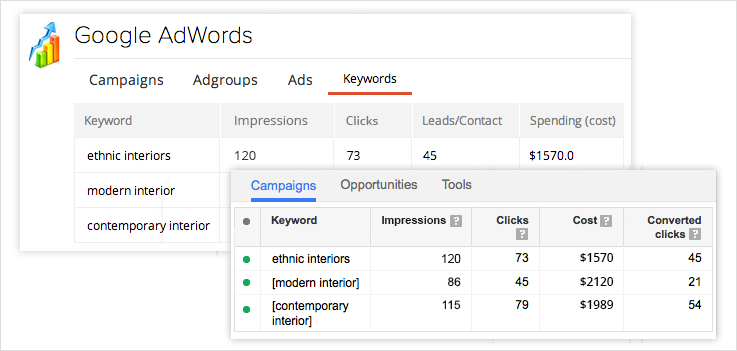 Do away with Manual Offline Conversions Import
Whether the deal is done in person or over the phone, Zoho CRM Google Adwords integration allows you to sync the offline conversion data without a click of a button. The automated conversion import results in up-to-date reporting and superior bid automation performance.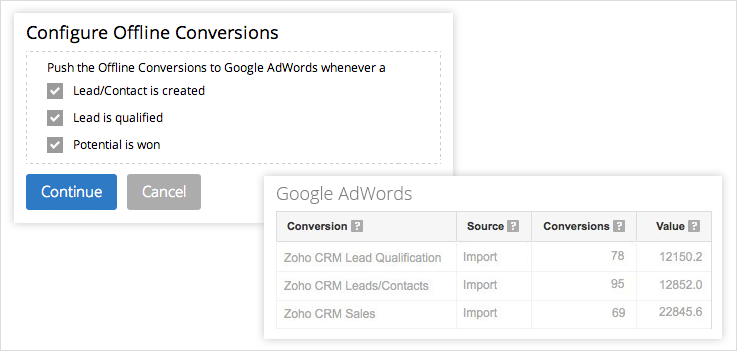 Optimize Ad Campaigns
With your conversions data always up-to-date, you get a fine-grained, query-based statistics on advertising performance in both Zoho CRM and Google AdWords. This helps you track the ROI of AdWords spending and optimize the ad campaigns.
Go Beyond Numbers. Track Deals
Zoho CRM Google AdWords integration closes the loop between online ad campaigns and closing deals. Now you can measure complex journeys to purchase – from an initial click to an ad, right to a purchase.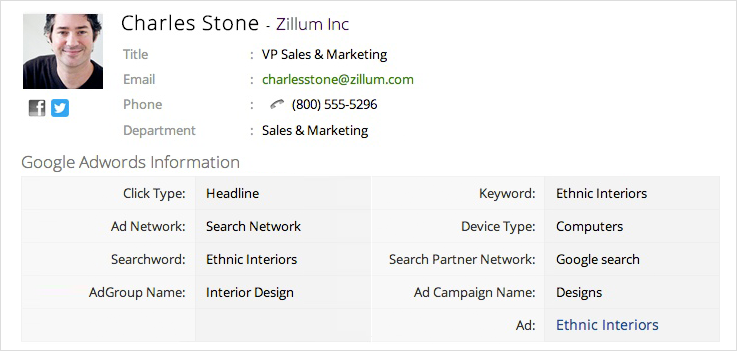 Slice and Dice your Campaign Data
Complete your report and campaign management all from within AdWords when you utilize the Zoho CRM Google Adwords integration. Invest wisely on the right keywords by analyzing the revenue generated by key performing campaigns. Make informed decisions by identifying those ad campaigns that are bringing in the results for you.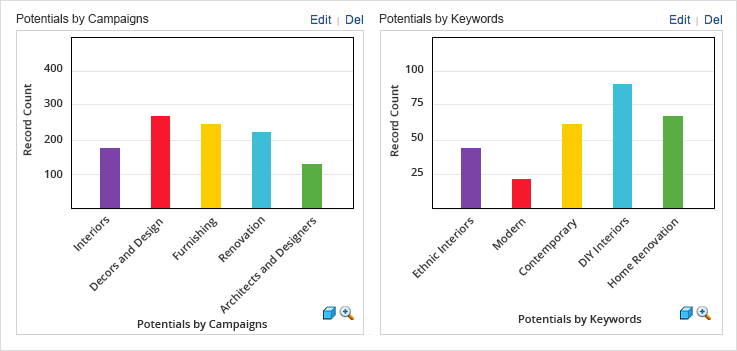 Attract, Retain and Delight More Customers. Grow Your Business with Zoho CRM!