Zoho CRM Tasks & Prospects
Zoho CRM Tasks & Prospects
Zoho CRM tasks & prospects feature allows you to know what's important to sell faster and grow your business.
The key to selling better is to prioritize the prospects who are interested in the solution you offer.  Zoho CRM Tasks & Prospects feature gives you three ways of how you can prioritize your activities and prospects – especially the ones that matter the most to your business.
Find out how Zoho CRM Tasks & Prospects can help your business be more successful.
Zoho CRM for Google AdWords
Most of your hot prospects sign up for your product or service via ads. And if your company invests heavily on Google AdWords, then these leads, no doubt, become your top priority. Zoho CRM for Google AdWords combines the campaigns information from AdWords, and the ofline conversion from Zoho CRM. With the 'click to deal' information in your CRM, you can interact with the leads based on the ad group or keyword searched. Read More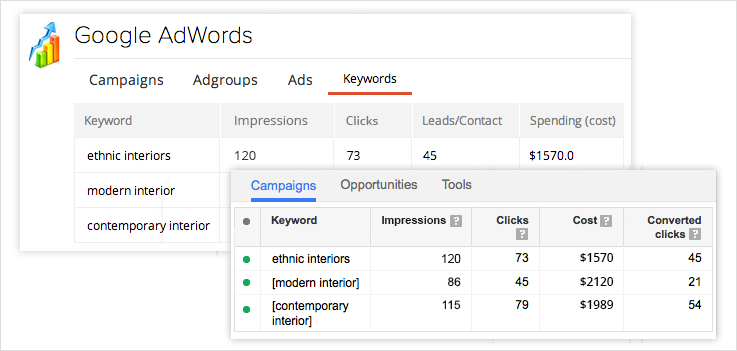 CRM View
"If everything is important, then nothing is important."
This old saying holds true when you are pressed for time. At times, you may find yourself working on some trivial tasks leaving you with little or no time to focus on the important ones. The CRM View intelligently scans your customers according to their stages in the sales cycle. It's categorized based on the leads, customers and potential customers, which gives you a fair idea of the activities that demand your attention.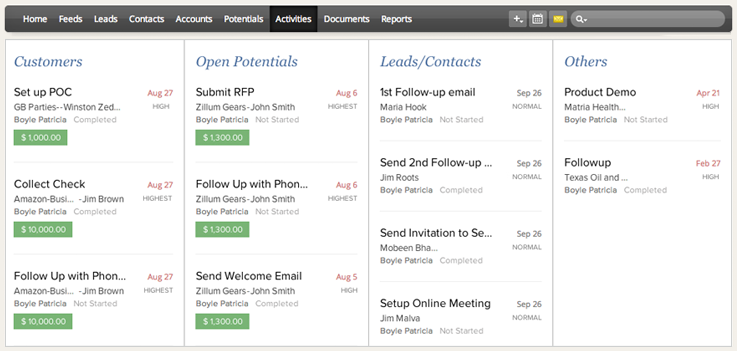 Visitor Tracking
Website visitors are the hottest prospects for any business. And with Visitor Tracking, you can turn more website visitors into qualified leads. It gives you complete visibility into the online activities of your customers and prospects. The CRM View for Visitor Tracking allows you to prioritize your prospects list and plan your conversations before contacting them. Read More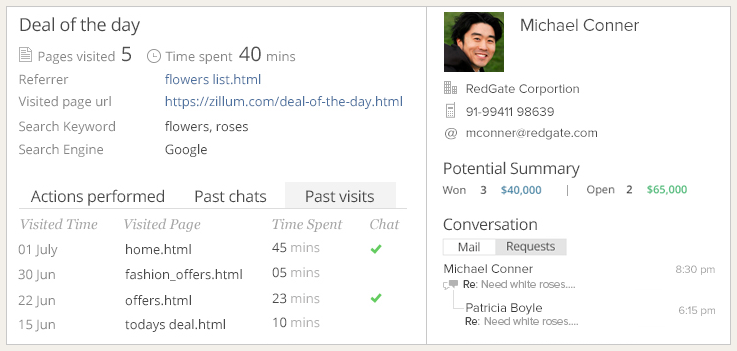 Sign up for FREE (3 Users are Free)
Attract, Retain and Delight More Customers. Grow Your Business with Zoho CRM!