As Seth Godin once said, "The reason it seems that price is all your customers care about is that you haven't given them anything else to care about."
Ecommerce companies are constantly fighting the "lowest price" battle, which does not increase the profitability of the operation. While there are several aspects to achieving profitability, which range from a good procurement strategy to quality of products/services sold, one area that most merchants don't focus on is Operational Efficiency. This can have a huge impact on customer service and customer experience resulting in repeat customers to your business. When you consider that the average, new customer for an ecommerce business spends $24.50 versus $52.50 spent by a repeat customer, not to mention the marketing costs of acquiring a new customer, it's obvious that businesses should focus on their current, repeat customers.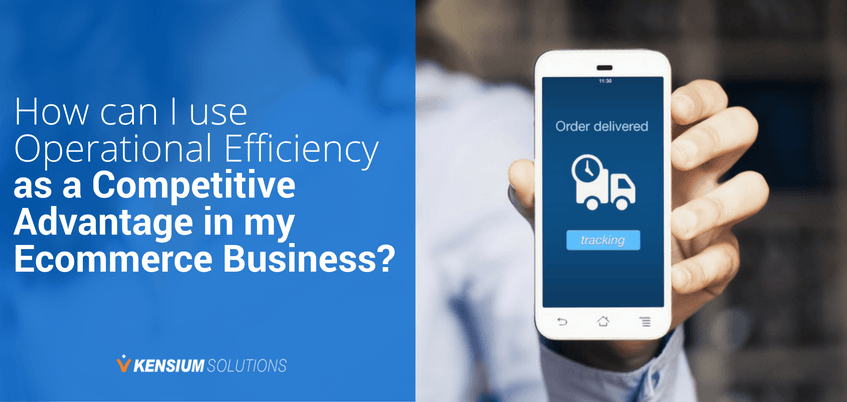 In this article, which is the final edition of a three-part ecommerce blog series (read blog 1 here and blog 2 here), we discuss the various areas where ecommerce businesses can take advantage of Acumatica and its connected, automated systems to become operationally efficient.
Inventory Management
Unlike many businesses that misallocate resources by understocking and overstocking inventory, those with Acumatica Cloud ERP can maintain the right level of inventory to meet demand and ensure optimum flow of capital. By automating the correct replenishment levels of just-in-time inventory into their systems, ecommerce businesses cut back on back-orders, and increase customer satisfaction as well as revenues.
Maintaining optimum inventory levels is extremely important for an ecommerce business. You need to maintain just enough to satisfy demand or you risk alienating customers. However, you cannot have too much inventory that ties up much needed warehouse space and capital. Acumatica's demand forecasting allows you to review your inventory carrying costs and lets you adjust your procurement methodology based on the natural tides and flows of your business.
This is even more important in an omni-channel environment, where ensuring stock information consistency across all channels is essential to a great customer experience.  Acumatica acts as the single source of truth across your ecommerce site(s), point of sale, and warehouse management systems, allowing for efficient management of inventory.
Order Fulfillment
Reducing the time it takes to get an order in customer's hands is every ecommerce company's desire and every customer's expectation. However, while faster fulfillment makes customers happy, it comes at a significant cost.
With 65% of the buyers wanting next-day delivery, and with Amazon leading the pack in offering it (and same-day delivery turning into a new standard), there is a tremendous amount of pressure on retailers and distributors to improve their fulfillment times. You have to balance customer expectations with the costs of faster delivery.
The three essential components of fulfillment are:
Order Receipt
Order Processing
Transportation
Getting an order from receipt to processing in near-real-time allows a business to extend the order cut-off times for next-day deliveries and increase sales. Consider the following scenario: If the last FedEx pickup is at 5 PM, and if you can process an order in 1 hour, you can keep your cut-off time till 4 PM and still get the order to FedEx the same day, potentially allowing you please customers who want fast deliveries and turn them into repeat customers.
Reducing order processing times also saves money by eliminating expedited shipments just to meet the delivery commitments made to customers. With faster order processing, a merchant may even use a lower shipping cost option and reduce transportation costs.
Ecommerce businesses can leverage order fulfillment as a competitive advantage through Acumatica's pick-pack-and-ship process and its real-time integration capabilities with ecommerce solutions such as Magento.
Customer Service
With 89% of shoppers not returning to a merchant after experiencing poor customer service, it's easy to understand why customer service is such an important area for businesses.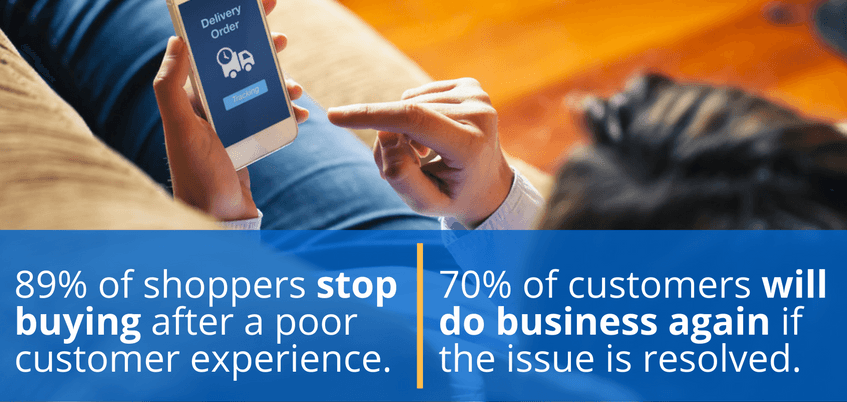 As Amazon's CEO Jeff Bezos said, "If you build a great experience, customers tell each other about that." He also said that, "If you make a customer unhappy, they won't tell five friends, they tell 5,000."
Service speed is everything when providing effective customer service. This means customer service representatives should have access to customer and order data in a single place, and they need to be able to check on previous order history quickly to provide the best service.
Acumatica's built-in CRM allows for seamless access to customer data and interactions, as well as customer service performance and escalations.
Proactive customer communications is at the heart of ecommerce, and communicating the order statuses, tracking numbers, and any other related information can all be handled by Acumatica, providing an engaging and wholesome customer experience.
Returns and Exchanges
On the flip side of fulfilling new orders are returns and exchanges. A simple and straightforward return and exchange process builds brand value with customers and increases conversion rates on your site. Acumatica enables e-tailers to easily handle returns and allows items to quickly be inputted back into your system. The transaction and product can be marked as:
Damaged product
Refund
Store credit (Partial or full)
Replacement
Refurbished item
These painless returns bode well for businesses aiming to obtain a competitive advantage through customer service, which is on pace to overtake price as the key brand differentiator by 2020. It's a huge decision. Get it right with this checklist that covers all the must-have features.
The Bottom Line
Every moving part in your business has an impact on customers, whether it's the individuals stocking your warehouse or the user interface on your website. While the above mentioned ways are not the only ways to increase LTV, they're certainly a great place to start, and all of them can be achieved via an efficient ERP platform such as Acumatica.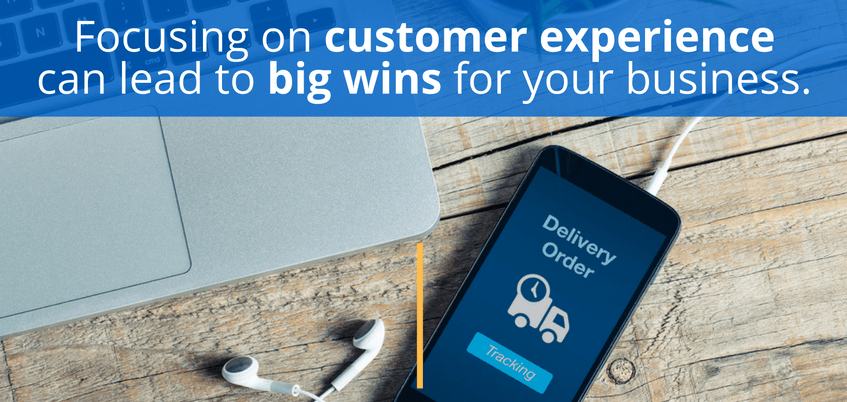 Ecommerce businesses that decide to integrate their ecommerce stores to Acumatica experience unprecedented levels of connectedness, which leads to a seamless customer experience. When you create operational efficiency with your software and processes, it leads to a positive customer experience. This level of satisfaction from customers is linked to increases in LTV, meaning your store can retain and generate more sales from your current buyers. Every time your business reaches a new level of proficiency in its operations, it can be reflected in customer lifetime value.
If you'd like to further discuss how to achieve operational efficiency, or understand how Acumatica can help your ecommerce business, contact us today!